NOTE FROM THE WEBSITE OWNER: This is another in our series of guest bloggers who are adding their content to this website. The viewpoints expressed in the post do not reflect the owner's nor does the owner endorse any links or services. products, or tools that may be promoted in these guest posts. If there is something the reader finds offensive, please drop me a note using the comment section or via an email. Thanks and enjoy the post! Kind Regards, Dave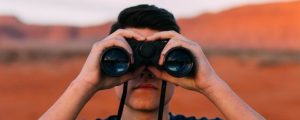 I was done applying for jobs.
There is no job security and I'm not sure there ever really was.  So, I started searching online for an alternative.
It felt like I was trying everything under the sun and not getting a dime.  I was ready to give up, but I saw a video that made me change my mind.
This guy said he made over 6 figures online because of a particular strategy he used. But then he said NONE of the dozens of business ideas online or offline would make me any money…(read more)